Go Back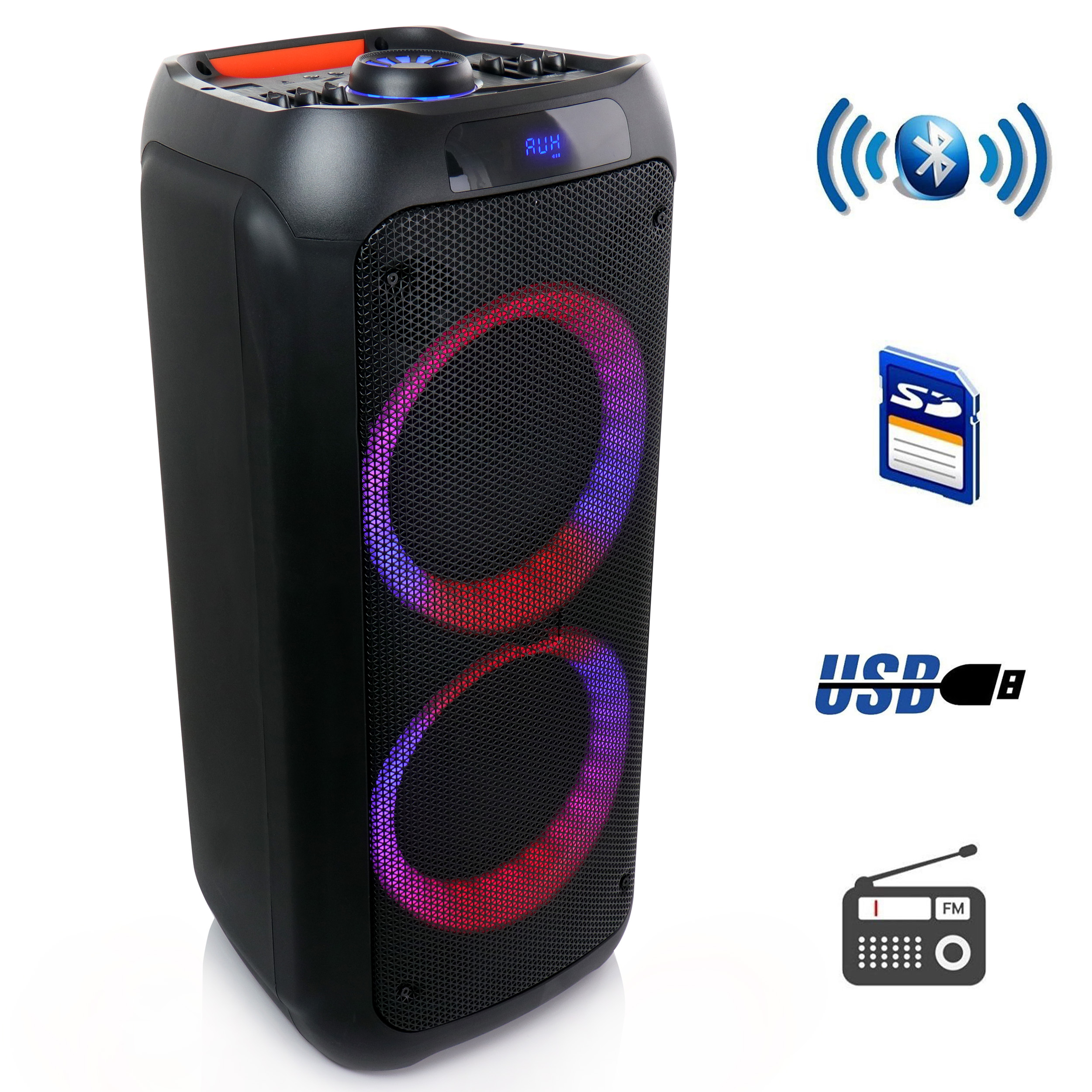 BFS-8850
beFree Sound Dual 8 Inch Bluetooth Wireless Portable Party Speaker with Reactive Lights
Step into a world of quality sound with the beFree Sound Dual 8 Inch Bluetooth Wireless Portable Party Speaker with Reactive Lights. The ultimate sound machine for all your listening needs. Perfect for all size gatherings indoors and out, boosts great quality sound that will get any crowd moving and grooving. Reactive lights will also entertain your audience with it's multi colored light show.

Unit includes a handy wireless microphone to assist in addressing your large crowds along with a remote control allowing you to quickly navigate through the speakers functions.

Your carry handle and panel is ideally located at the top of the speaker with adjustable volume and level controls. Connect wirelessly with your smart device or through the card slots with your saved music files.
Item Weight: 17.65 lbs
Item Dimensions: 13.50l x 12.00w x 28.00h